Listing your house = Sold for sure?
With Lisa's great relationship with our professional painter, cleaner and stagers, seller was able to pack, paint, clean and stage to get this gorgeous house to the market WITHIN ONE WEEK even during this busy month.
However, even with the model home like staging, there were less than 10 showings throughout the entire weekend. Also, she has not received one pre-emptive offer yet or even inquiries about putting in an offer. She knew something was not right. Lisa and William quickly re-strategize and she called the showing agents for feedbacks.
Right away, she found the issue. For some reasons, most of the feedbacks thought this is a single garage house even though she highlighted that in the listing description. So, she quickly uploaded a photo showing 2 SUVs parked inside the garage to the listing. After the change, the seller's phone keeps getting confirmation for showings and ended up with over 50 showings in just 6 days.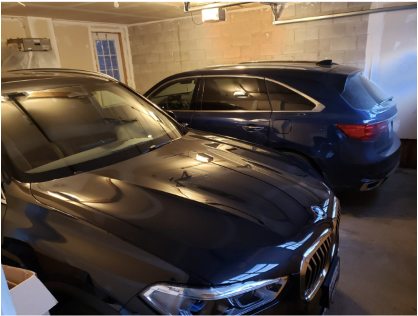 On the offer night, she received 8 registered offers with 4 silent offers and has the house sold 288k over asking in just 6 days on the market. This is the highest sold Link House in the Oak Ridges Lake Wilcox area thus far. Our sellers were pleasantly surprised we got them 230k over a similar size double garage link house sold 2 months ago. The other house even located on a premium lot with a ravine view.
Even during this hot seller's market, listing the house up doesn't mean it will always get sold over asking. Hiring a team that are area specialist, that has the experience, and the know-how is extremely important when hiring an agent to sell your home. This is a great example on how quick our team reacts to the issue and got it resolved to deliver the exceptional result. Well done Lisa!!
Also from the seller made up their mind to getting their house sold firm, all these happened in just 2 weeks. This is absolutely amazing.
We have more listing coming on the market, please contact Lisa Fung to get the first inside info before it goes on MLS, or if you are looking to sell and want to see what Lisa and the HAUS team can offer you, please call 647-286-6800.